H.M.S. Monmouth's Midshipman Flag Repaired and Returned to Monmouth Museum
The Nelson Museum at Monmouth, Monmouthshire raised £2,000 to conserve a First World War flag with
the help of donations from Monmouthshire residents and elsewhere.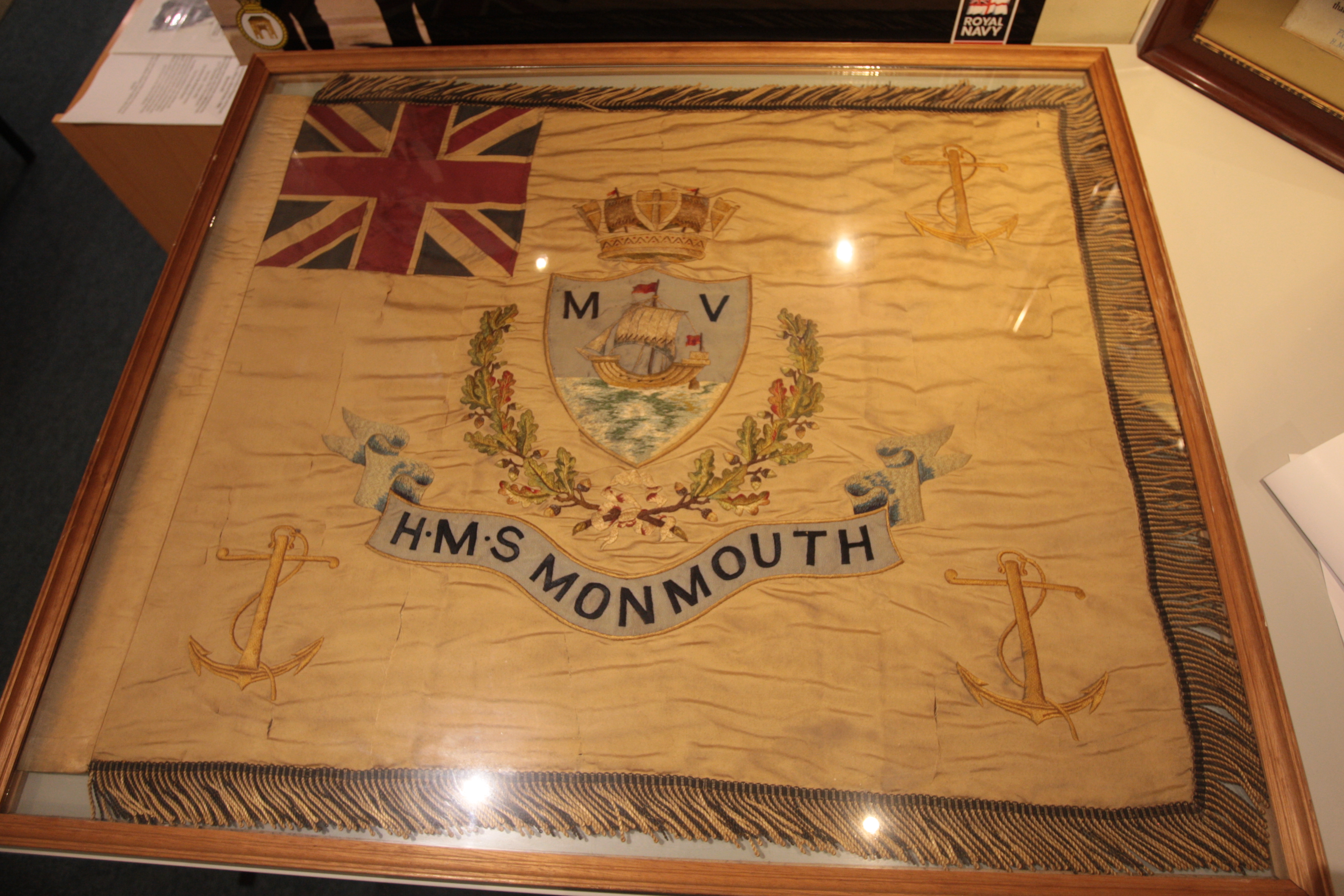 Here it is prior to conservation.
The conservation fundraising began in the summer of 2014 to repair the splits and cracks in the flag's silk.
The flag was made to commemorate the Mid-shipman Gervase Ronald Bruce who was just 15 years old when
he was killed on HMS Monmouth after it had sunk at the Battle of Coronel. 1600 British officers and men
died after the ship was sunk off the coast of central Chile on the 1st November 1914.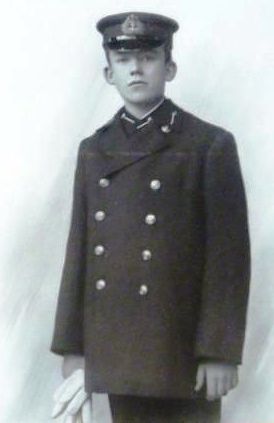 Mid-shipman Gervase Ronald Bruce
He was born 19 Jan 1899 in London and he was the son of Lt Col Percy Robert Bruce and his wife Aletheia
Georgina (nee Paget) who were married on 19 January 1898. Gervase's grandfather, Sir Hervey Juckes Lloyd
Bruce, 4th Baronet, of Downhill, Co. Londonderry, came into possession of Clifton Hall and the estates in 1896.
At the time of his death he had a sister, Marjorie, age 11. He attended Stone House School, North Foreland,
Kent, and Osbourne and Dartmouth Royal Naval Colleges.
Gervase was given the appointment of Midshipman in August1914 and joined HMS Monmouth in August 1914 as a Naval Cadet.
The flag was originally created as a Memorial to Gervase, as well as the loss of HMS Monmouth and the family and
friends of those who died. It was hung in Bruce's school chapel in Kent. It was subsequently then gifted to the Nelson
Museum. The conservators (Textile Conservation Limited, Bristol) have repaired splits and cracks in the silk and then
re-mounted and re-framed. They have done a fantastic job.
He was posthumously awarded the 1914-15 Star, Victory & British War Medals
The flag was put on display on 26th July 2016 at the Museum.
Present were direct descendants of Gervase Bruce, and a number of other individuals with links to HMS Monmouth.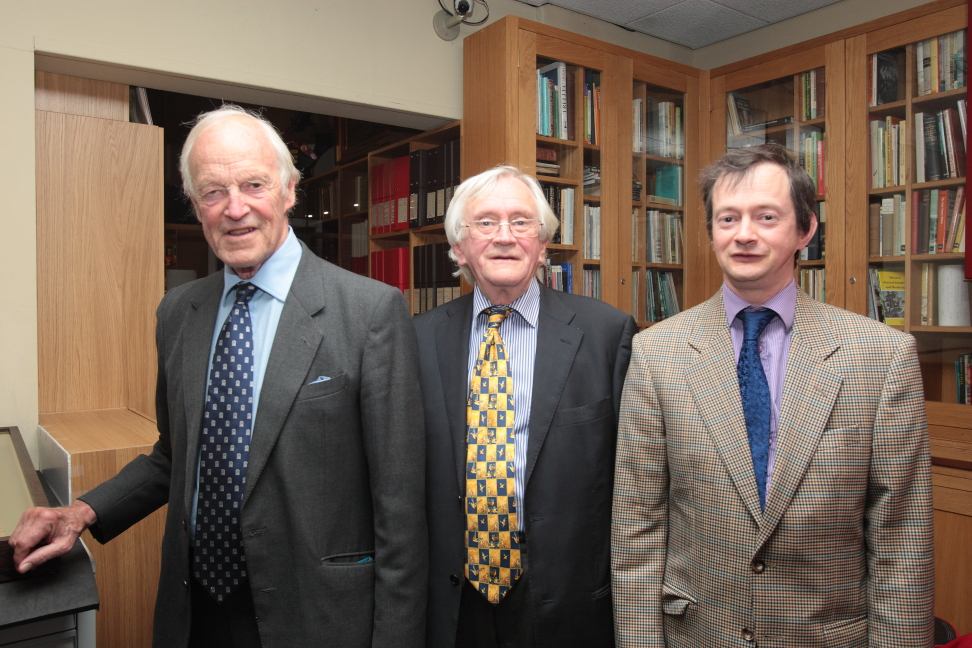 Direct descendants of Gervase Bruce who attended the celebration for the return of the Flag:
left to right, Right Honourable Lord Crawshaw 5th Baron, Heir Hon. John Brooks, and Heir
Presumptive Edward Brooks.
Direct descendants of Gervase Bruce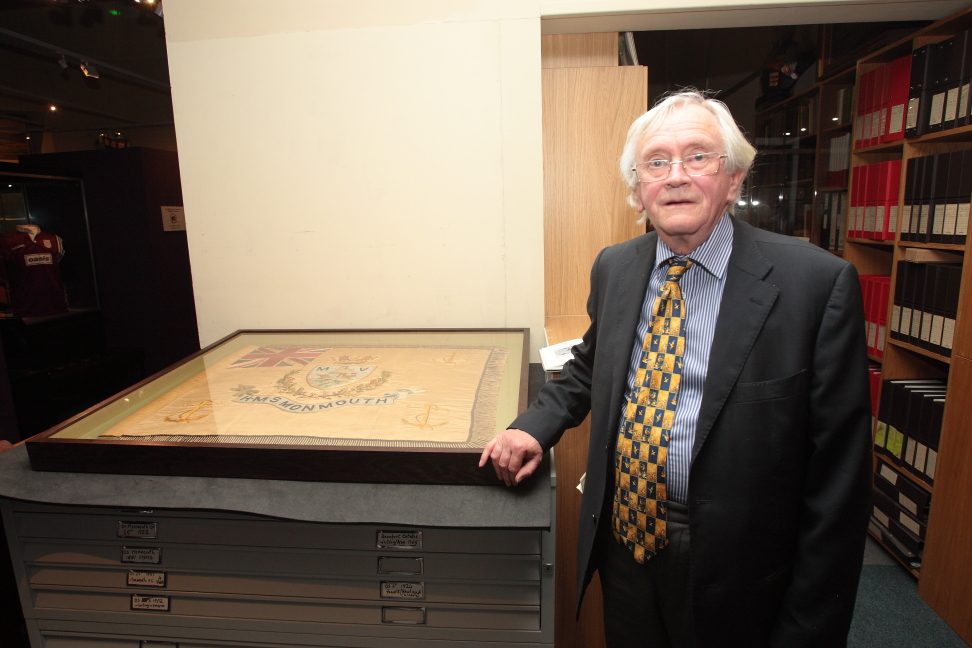 A direct descendant of Gervase Bruce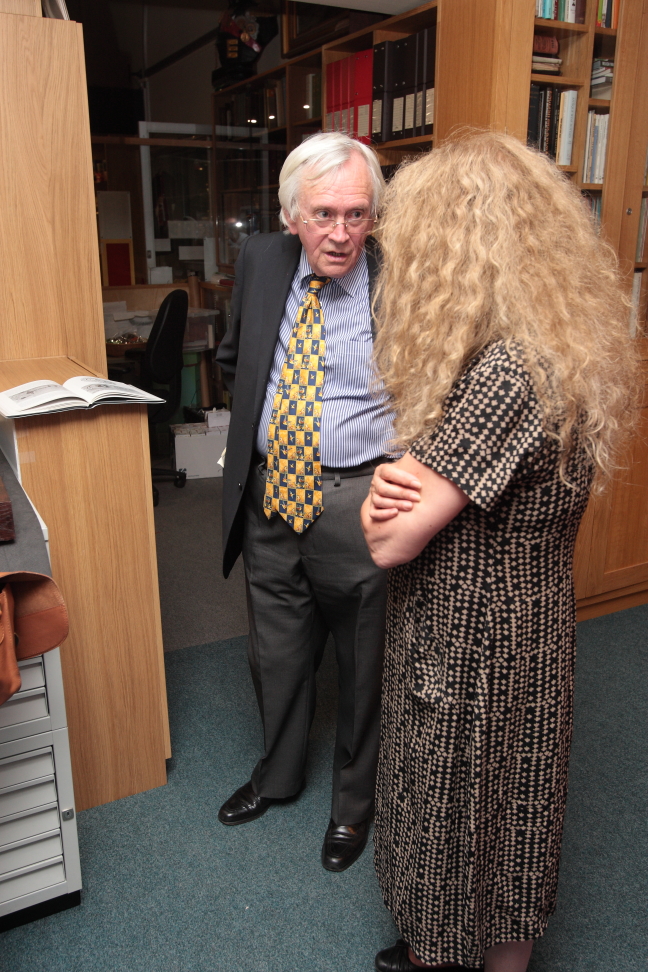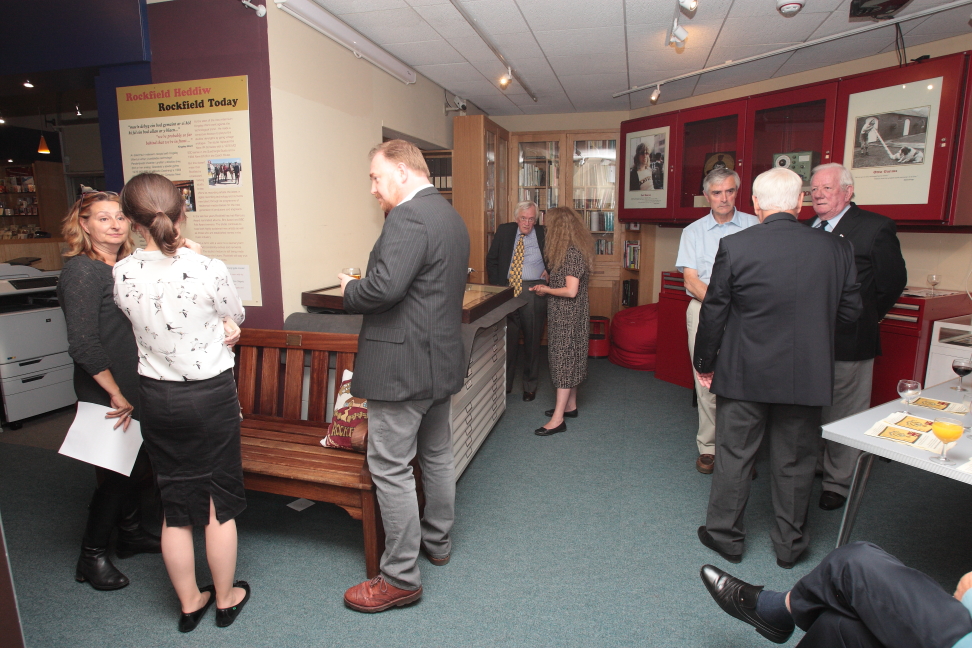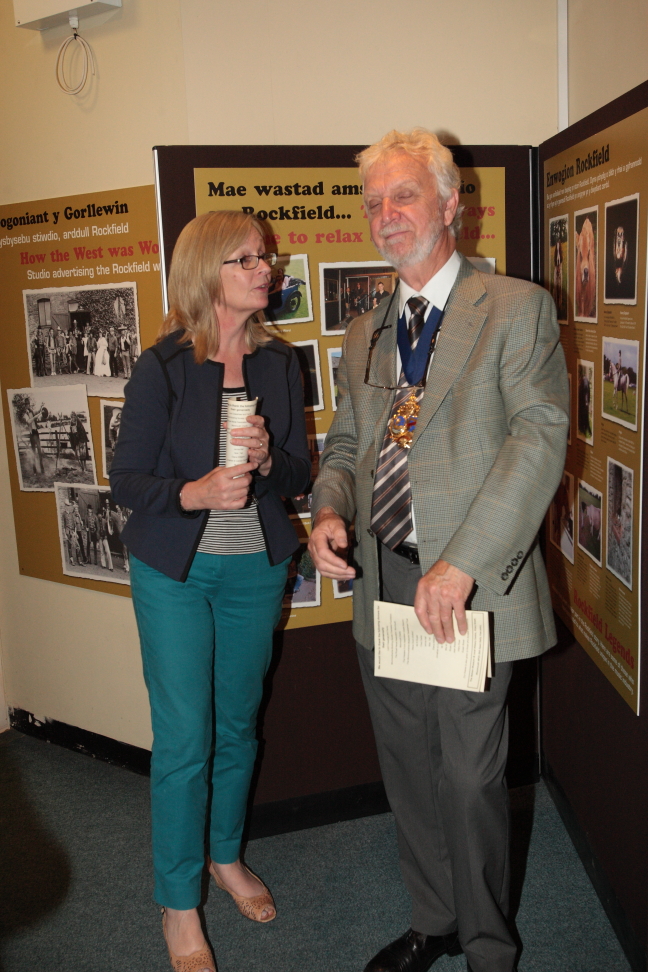 Chris Munslow Mayor of Monmouth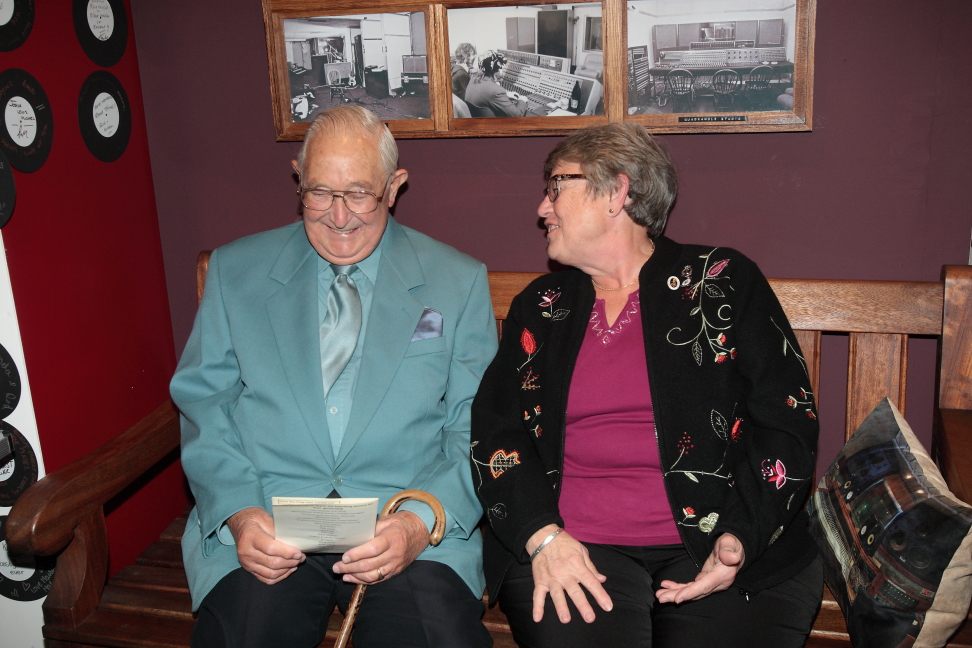 Mr Ronald Rooke (left) had a Great Uncle who was Chief Petty Officer, Alfred Rooke R.N. on HMS Monmouth in November 1914
with a member of the Royal Naval Association, attending the event when the Flag was returned to Monmouth.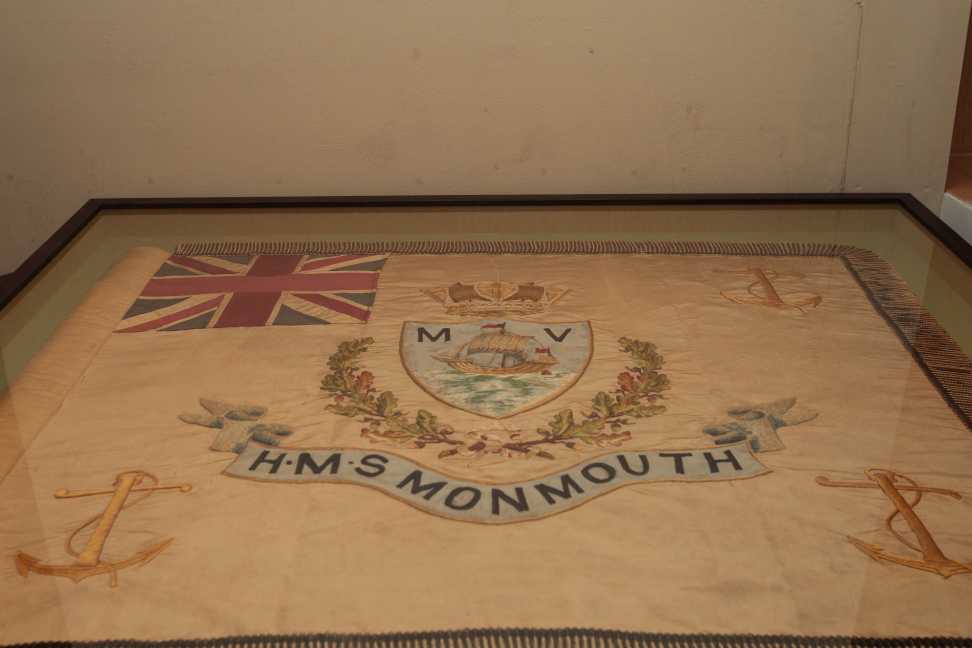 The restored Flag on display